About TWL
The world is changing at a quick pace. Shorter product cycles, quicker software updates and higher quality standards require more and more trainings as well as personal development. The need for trainings, workshops, coaching and consulting is increasing.
Often a subject matter expert is suddenly in the situation to train and lead others without ever having learned to do so. His or her best and valuable knowledge goes in vain if not the right program and methods are used. But also advanced and experienced trainers and coaches need from time to time a source of inspiration and advice. This is what we want to offer here. Not only by myself but by all interested and contributing readers, writers and listeners.
About myself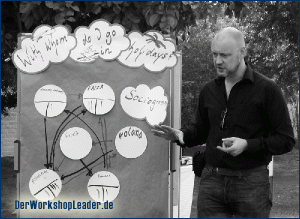 Workshops are fun for me. They cost a lot of energy and preparation time; however they give even more back: in energy, learning and fun. Usually, you get to know many new and interesting people. And the biggest reward for me is seeing participants developing themselves, sometimes even a new world opens up or they simply blossom in the workshop environment.
For myself learning does never come to an end. Starting from school of course, in the apprenticeship, as a journalist, in the army and during my time at the university – different methods and content enriched and sometimes enlightened me. Outstanding are Applied Kinesiology (AK) incl. BrainGym® and of course Neuro-Linguistic Programming (NLP). Both support any kind of knowledge transfer and learning in a fantastic way.
More about me you find on olafkellerhoff.com.
The Logo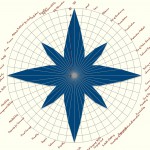 What looks from afar like a compass rose is the Wheel of Competence, which I have developed for moderators and trainers. In this case it was filled with random values. However, it enables you to learn and become aware of your strengths and weaknesses as workshop leader and to work on them. This, it gives like a compass rose orientation and direction for further developlement of your key competences. In other words: Be aware where you stand today and go in the best possible direction tomorrow.
Booking TWL Workshops
In the past I have offered – often together with moderator friends – skill trainings for leading workshops and moderation. However, currently I am not able to do so due to my main job. Just glad that I can run this blog and podcast in my spare time.